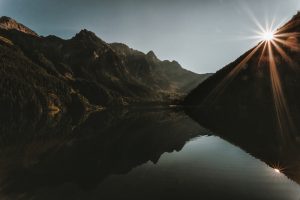 Did you know that the Principality of Liechtenstein is (in addition to Iceland and Norway) is also a 'Donor State' providing funds under the Active Citizens Fund – National Programme? This small, mountainous country in Western Europe, located between Austria and Switzerland, belongs to both the European Economic Area and Schengen.
What is the situation of civil society organizations in Liechtenstein and how can partners for cooperation be found there?
Above all, you have to be aware that many civil society organizations in Liechtenstein (mainly in the form of associations or foundations) are likely to have only very limited possibilities to participate in international cooperation. On the one hand, this is due to the activities of social organizations, which are usually limited to the territory of Liechtenstein. On the other hand, it is also due to the fact that many CSOs rely heavily on volunteers. As a result, they have very limited possibilities for international cooperation.
Civil society organizations in Liechtenstein can be established as associations and as such can be entered in the trade register. They do not require special recognition by the State. Each association in Liechtenstein has the right to pursue and represent its interests. This includes participation in the legislative process as part of public consultation/public hearings. Associations may also exert a targeted influence on legislation by initiating actions and referenda. Also, many associations, and thus also CSOs, are financially supported by the state and municipalities.
Traditionally, Liechtenstein is a country with lively association activities, for instance associations in the field of sport, culture and social engagement. The civil society sector has developed from associations operating in the countryside.
Most clubs and associations are active in the field of sport (e.g. the Alpine Club has the largest number of members – almost 3000). Some CSOs are active in the human rights sector. Amnesty International (Liechtenstein) is one of the few associations that focus on human rights in general. Other associations are more concerned with specific human rights issues, such as the rights of women, LGBT+ people or foreigners. In particular, CSOs working for women's rights are well organized: There are currently 17 different CSOs in the Liechtenstein Women's Network.
In Liechtenstein, the number of associations registered in the trade register has been steadily increasing since 2004. In 2017, a total of 326 associations were registered; in 2004, there were only 129. However, the actual number of existing associations is higher, as not all of them are entered in the trade register and are therefore not included in the statistics.
Where to find more information
www.llv.li/fil…/aaa/pdf-llv-aaa-common_core_dokument_deutsch (German version)
www.llv.li/files/aaa/coredoc2011_final-en.pdf (English version)
www.llv.li/files/aaa/statusbericht-menschenrechte-2018.pdf (information on human rights in Liechtenstein)
A search for registered associations can be made in the trade register:  www.oera.li/cr-portal/suche/suche.xhtml
Below is a link to an overview of associations in Liechtenstein, including links to their websites:  www.welcome.li/index.php…